About the Sites
Dune restoration at Sumner and Taylors Mistake
Around 2000, Sumner Beach had no dunes and the beach blew onto the road. Now dunes are being restored to protect the beach from further erosion and create a more natural beach habitat above the high tide mark, which will also help protect the coast by trapping sand.
Both Sumner and Taylors Mistake beaches have suffered from dune degradation over the years, mainly due to the encroachment of land for development near the beach. In its natural state the dunes area merges with other riparian habitats such as the streams that naturally occur at the end of both beaches, and with coastal forest elsewhere.
It is difficult to tell how far up the valley the habitats associated with riparian margins would extend naturally, but ensuring there is some connectivity between these natural features is a good start. The restoration work underway will improve the naturalness of the coastal environment, create habitat for native species, improve cultural values such as mahinga kai, and possible help improve coastal water quality especially where streams are present.
Join our next working bee
About the Projects
Sumner Dunes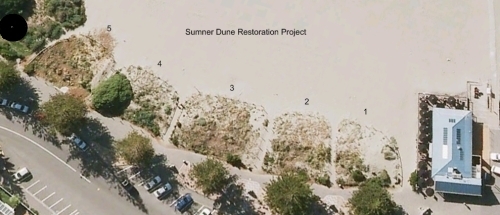 Taylors Mistake Dunes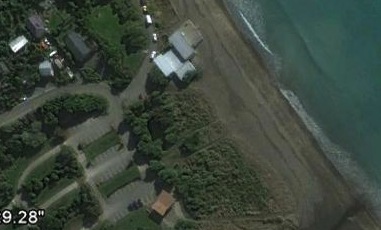 Natural beaches have a continuum of plants and habitats connecting the beach to other environments. Some of these have the ability to trap sand and build dunes. Dunes are a natural habitat type anywhere sand blows onshore on a regular basis. Dune plants are specialised to these locations. They create a habitat for other plants and animals and stabilize the dunes themselves by trapping sand. The reservoir of sand held in a natural dune system also becomes important in times of big storm events by providing both a natural barrier against inundation and a stockpile of sand which will replenish a scoured beach. In the natural cycle, the dunes themselves may erode at times but they will rebuild so long as the right plant species are there to recolonise and trap more sand.
Some of our native species are very good at trapping sand. Spinifex and Pingao are two of the key native species and yet have been displaced by introduced Marram grass at many sites in New Zealand. Of the 3 species Spinifex is capable of extending the dune much further towards the sea than the other two due to its sprawling growth habit. This means quite a lot more sand is trapped which is especially useful anywhere the dunes cannot grow further inland – like where roads and other development is present!
Dunes dominated by Marram will grow tall but not as wide and are prone to collapsing and blowing out gaps which create potential holes for erosion by either wind or sea.
All of this means that there are several benefits in restoring dunes to a more natural shape and plant community.
Native Grass Binders
Native Shrubs
| | | |
| --- | --- | --- |
| | | |
| | | |
| | | |
| | | |
| | | |
Exotics